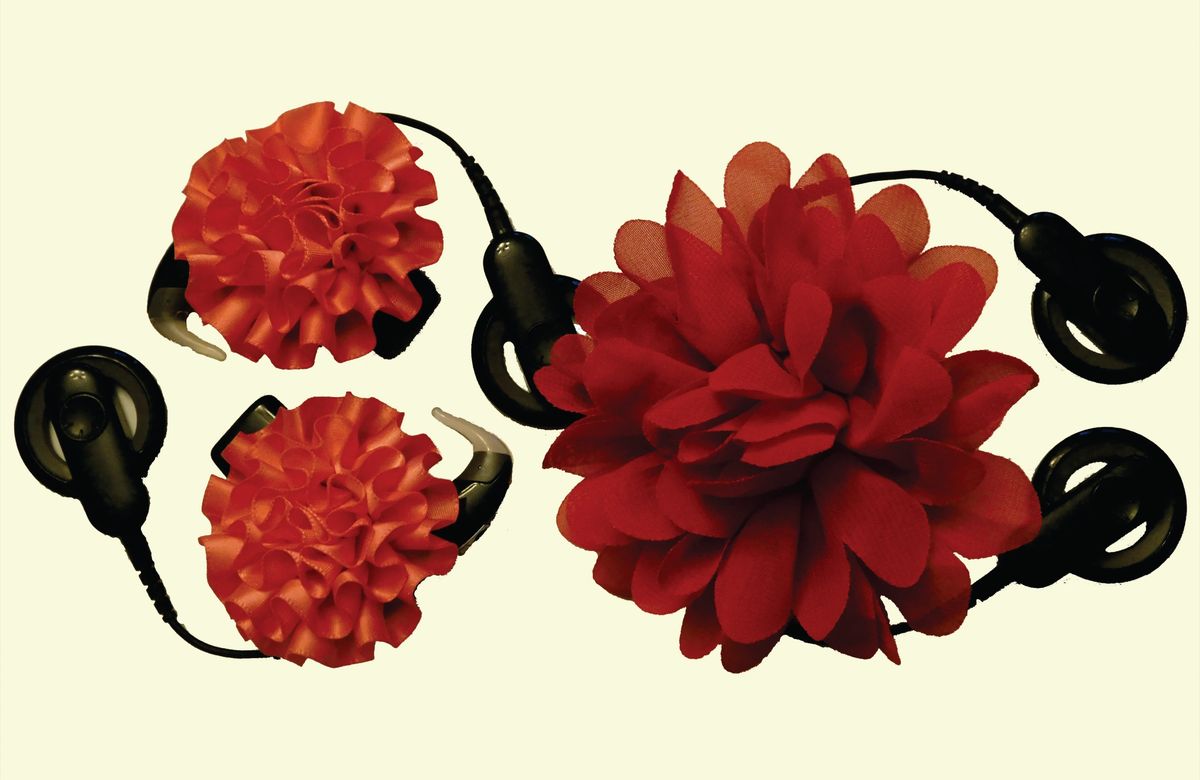 About Our Products
After 30 minutes of fun on a trampoline, it's still holding strong!
The Lightning Bow offers a comfortable alternative to aid in the wearing of cochlear implants.  It helps with the retention of the processor, this is especially helpful in young children that still do not have the ability to keep them on or are not able to put them back in place.  This increases the amount of time they have the implants on, which in turn has a direct impact on development.  This was something we personally struggled with and was the driving factor in developing this aid; our daughter went from wearing her implants for a cumulative 4-5 hours per day to wearing them all waking hours (14hrs).
 The Lightning Bow is also great for older kids that have a more active lifestyle which require that extra level of security and they also work great with the waterproof accessories such as the aqua +.  The Lightning Bow is also perfect for adults who need to rest those uncomfortably sore ears as a result of the constantly wearing the processors and they also make the wearing of glasses and Cochlear Implants at the same time a very natural, easy and effortless process.
Our all in one products for fastening, securing and decorating Cochlear Implants give you and your child the freedom, comfort and confidence to continue on your journey together.  They are available in two models, Single Processor Fastener and Dual Processor Fastener.  The Single Processor Fastener model is made up of two individual decorative ties in which each one retains a processor.  The Dual Processor Fastener model is made up of one decorative tie which retains two processors.  Each model is available in different styles and colors to fit any personality or occasion.   These handcrafted accessories will be sure to make a positive and meaningful impact in your everyday life, we hope you find them as helpful as we have.  We strive to provide the best service and stand behind every item we sell. We hope you enjoy visiting our store and are pleased with every purchase you make.